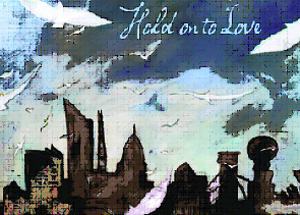 Much ink has been spilled about the so-called "love songs to Jesus" many of us sing week after week at church. Many writers have critiqued popular worship music's theological shallowness (or worse, incorrectness) and detachment from human experiences like doubt, pain, and suffering. Not to mention the almost complete lack of mission-or justice-related themes in most of the songs we sing at church.
Several years ago, Brian McLaren waded into this issue by penning an open letter to worship leaders, which appeared in a number of Christian magazines, as well as on the Web. In it, McLaren -- who himself is a musician -- issued a request for "the songwriters among us to explore and then lead us into some new lyrical/spiritual territory." He maintains that too many of our songs are "embarrassingly personalistic, about Jesus and me." He goes on to suggest that worship music, if conducted thoughtfully, could actually lead spiritual communities into a more holistic theology that embraces spiritual realities beyond the individual self.
This is the spirit in which The Restoration Project (Tracy Wispelwey) is releasing its sixth album -- "Hold on to Love." Wispelwey, who, with McLaren, co-produced "Songs for a Revolution of Hope" in 2007, has produced an eclectic, powerful, and inspiring collection of songs that remain remarkably accessible. Eclectic in that every song is different: from the unmistakably upbeat, African stylings on "Amahoro," to the funky (Tracy calls it "electroacoustic"), R&B track "People Come Together," to the decidedly more somber and lamentful track, "Nazina." I don't disagree with Brian McLaren's assessment of the general sound conveyed on "Hold on to Love": "the musical love-child of Sarah McLachlan and Sigur Ros." Indeed, both Sigur Ros' slow, ambient build and McLachlan's hauntingly sweet vocals are easily traceable on the album's first track, "To See You."
The collection is powerful in its message of peace and solidarity with the world's poor and suffering. The Restoration Project lives up to its name as both announcing and participating in God's reparative work in the world and drawing in the voices and stories of numerous communities and individuals Wispelwey has met in her journeys. Often preferring to play her music to prisoners and refugees over the coffee house crowd, Wispelwey has weaved into her latest project the sounds of a number of the thousand or so communities she's visited in the last decade. Recorded in five U.S. states and South Africa, the international collaboration reveals itself throughout the instrumentation and deep into Wispelwey's song lyrics. Two of the tracks are sung fully or partially in Spanish. "People Come Together" is a triumphant, bluesy collaboration with a Portland R&B ensemble. A South African choir contributed vocals to the joyful "Amahoro," an East African greeting similar to "shalom." And the haunting "Nazina" speaks of a Burundian person who is named "nothing" (Nazina), referring to the country's often forgotten Batwa people. The album showcases the instrumental sounds of the sitar, saw, kalimba, marimba, bell and chimes, and piano, in addition to plenty of acoustic guitar and synthetic beats. In this way, "Hold on to Love" is like a satisfying tour of the world, minus the vaccination shots and food poisoning.
But in this reviewer's opinion, it's lyrically where Wispelwey's album soars. Simple, easily memorable words -- many of them based in the Beatitudes -- embody in substance everything McLaren and others have called for in recent years. It's no surprise, given that Wispelwey is currently completing a masters of divinity at Harvard, a degree she began pursuing to serve as a foundation for her life and ministry. But her biblical studies have only given theological meaning to what she's observed firsthand in her world travels: immigrant struggles along the U.S.-Mexico border, extreme poverty in sub-Saharan Africa, political strife in Central and South America, and incarcerated persons in prisons and detainment facilities. As much as anything, it is this identification with the suffering, the poor, the war-torn, the broken that drive and defines "Hold on to Love." "Call to Nonviolence" ends with a theologically robust refrain that one imagines could go on and on and on (and maybe it should):
We will draw our hands
From things that destroy
Systems that oppress
From our selfishness.
Wispelwey's themes of solidarity with the weak continue with some beautiful imagery in track 13, "Do Not Be Afraid":
Do not be afraid
To stand with the weak
You are strong in peace
A flower piercing concrete
Finally, "Hold on to Love" is accessible. The versatility and simplicity of the album make these songs ideal for singing in both everyday activities and in Christian gatherings (a digital songbook, complete with words and music, accompanies both the digital and physical album). The theological truths here -- though often countercultural even in religious circles -- are lifted directly from the Bible's red letters and infused with the stories of many of Wispelwey's friends from around the world.
Whether you are a part of a spiritual community seeking to expand your worship music catalog or simply a lover of music that inspires, this album will be a blessing and embolden you to join Tracy in "finding transformational love where things suck the most."
Steve Holt seeks joy and justice in East Boston, Massachusetts. Steve enjoys gardening, being a husband, community life, and writing. He blogs about spirituality and his garden at harvestboston.wordpress.com. Learn more about "Hold on to Love."
Send Us a Note
Got something to say about what you're reading? We value your feedback!