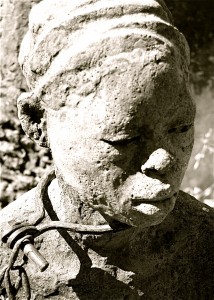 Human trafficking is the manipulation of people, mostly poor women and children, through abuse, torture, rape, and violence, to be used as profit for others. In other words, it's slavery. It is here in the U.S. and it's in your hometown. It may even be as close as the shirt you have on or the orange you just ate. And you might even know someone who's involved in it.
I became more aware of human trafficking when I was working for the New York City child welfare agency. Because words like "slavery" and "abolition movement" seem like old words -- words rooted in a history I cannot conceive being a part of -- you can imagine my surprise when I learned that an estimated 27 million men, women, and children are slaves today. Despite the fact that slavery is now considered illegal in every country, there are more slaves right now than there has ever been in the history of the world. This reality does not exempt the "Land of the Free" as approximately 100,000 people are enslaved right here in the United States.
With numbers in the millions, the scope of modern day slavery, or human trafficking, is huge. This coupled with the fact that human trafficking is the fastest growing criminal industry in the world makes it a very lucrative business. Those who deal in human life bring in billions in annual profit, making it the second most profitable crime falling only below the global drug trade.
Often promising the hope of jobs, schooling, and other opportunities as a way to get themselves and their families out of poverty, traffickers lure men, women, and children away from their homes only to buy and sell their victims' lives on the black market to either be used in labor trafficking or sex trafficking.
While men and boys are trafficked, 80 percent of the 27 million modern day slaves are female. The traffickers target women and girls because they're easier to keep imprisoned, because they are usually more vulnerable, because in many countries women are not as highly valued, and because they bring in more money for them on the sex trafficking market.
Adults are not the only ones forced into sex trafficking. It is currently estimated that two million children are enslaved as child prostitutes. That means girls as young as eight years old are being raped on a daily basis. To add to this horror, the pimps who control these children's lives regularly beat, drug, and gang rape them in an effort to keep the children submissive for however long they are deemed profitable. Condoms are rarely used, exposing these women and children to all kinds of STDs. Often, local police forces are so corrupt that even if the girls do escape they are often brought back to their brothels in exchange for a finder's fee.
Secretary of State Hilary Clinton, long an advocate for women's rights, has made the international rights of women and girls a major focus of her term. The ripple effects of this work can be seen in the training of hotel staff to look for signs of sex trafficking, bringing together women leaders from different nations to address trafficking on a global scale backed by State Department resources and media attention, and the creation of six new federal law enforcements teams targeting human trafficking in the United States by streamlining the prosecution of trafficking cases. The first of these teams will be housed in Kansas City.
Our leaders can't do it alone. All of us are potential members of an abolition movement that already has the advantage of having anti-slavery laws on the books. Now, we just need the numbers and the noise to make those laws meaningful.
Get involved in local chapters of national or international anti-human trafficking organizations, google your state's anti-trafficking laws to familiarize yourself with what's going on in your community, watch a documentary, read a book.
I've listed some resources and ways for you to get involved at the end of this blog. By changing what's acceptable and what is not acceptable, we change a culture's mindset. And, by changing an entire culture's mindset, we start changing the world.
Resources and Ways to Get Involved in the Modern-Day Abolition Movement:

Love 146

is an anti-child trafficking organization that has local chapters you can easily get involved in to start educating yourself and your community about the horrors and the scope of child sex trafficking.


Half the Sky

by Nicholas Kristof and Sheryl WuDunn

, looks at the oppression of women around the world, what is being done to end it, and what you can do to get involved.

Born into Brothels

is a documentary chronically human trafficking in India and the children born into this slavery.
If you suspect trafficking is happening in your community call:
911

The National Human Trafficking Resource Center: 1-888-3737-888

The Department of Justice: 1-888-428-7581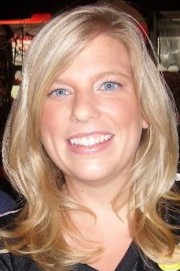 Amy Stetzel is a Midwesterner by heart and a social policy-wonk by day. She received her Masters degree in Social Work from Columbia University and her Bachelors degree in Political Science and Women's Studies from St. Olaf College. Amy has over 10 years of experience working with refugees, asylum seekers, families, and children.