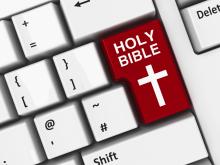 A friend recently found out that his girlfriend had been cheating on him. They broke up, she pleaded with him to take her back, they picked up where they left off, the trust issues proved too much to bear, and just a few days later he started dating another woman.

Interestingly, all of this information was divulged via social media. I, along with everyone else who knew the couple, was given front row seats to this Jerry Springer-ish episode that terminated their relationship.

As a society, we have definitely blurred some lines between what becomes public and what remains private.

Thanks to the abundance of information at our fingertips, we need only turn on the television or stand in the checkout lane or search Google to uncover the most up-to-date gossip on any public figure. And thanks to social media, we now get to know far more about our friends and acquaintances than we probably care to.

It seems that nothing is private anymore. But in what some may see as a terrible downturn in society, I find a glimmer of hope — this is, in part, paving the way for deep and relevant discussions on faith to take place in the public forum.
Yet when it comes to matters of faith, it seems a majority of us remain silent. Why is it that we will readily invite the entire world on our date via instagram, yet we are so hesitant to open up about our beliefs?