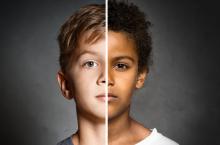 After your recent relocation to a new city, you are invited to a local congregation by one of its members. After that first visit, you don't find anything compelling you to come back to worship the following Sunday.
Now fast forward five years. For some unknown reason, you find yourself visiting that same congregation. But this time, it is obvious that something dramatic has happened; a new senior pastor has been called, and, in less than a year, the transformation of the church has been dramatic. The trend of slowly losing members has now stopped. To the delight of longtime members, almost every Sunday new people are accepting Christ or renewing their commitment to Christ. Vibrant children, youth, and family ministries are now in place. Ten percent of the budget is dedicated to local and global mission. People are growing deeper in their faith. The congregation of a little less than 400 begins to grow in such a way that during the following five years it reaches 1,600 members. This time around, you and your family decide to join this congregation. Your faith is reenergized and you feel like you are finally in the right place.
The story could end here and we could say, "This family happily and faithfully journeyed with this congregation for many years."
There was only one problem in this successful congregation.