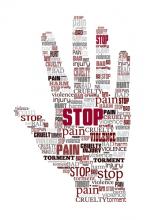 This is not a blog post about gun control. Everything that can possibly be said about that subject, pro or con, has already been said millions of times since Friday. We are talking too much, too soon. In the words of my rabbi, "Judaism teaches that when there is nothing to say we should say nothing….Sometimes only silence gives voice to what has happened."
We Americans should all be sitting shiva.
But when, next week, we rise from our knees and begin working – together, I hope – to reduce the terrible problem of violence in our country, we must realize that our disorder goes much deeper than simply owning too many guns, and that any effective solution will have to go much deeper too.
When they are distressed, some people clean house or do push-ups  I collect data. All week I have been amassing numbers and arranging them in rows and columns, trying to shed light on the question: Why are some nations violent while others are not?