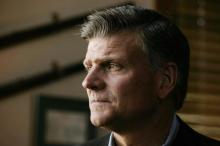 When Franklin Graham expressed doubts about President Obama's Christian faith during and interview on Morning Joe last week, it reminded me of an uncomfortable dinner I had in the late '90s.
I sat down for a pleasant meal in the home of two great friends — one of them a white evangelical faith leader deeply committed to social justice. Well into the evening's conversation —when we'd dropped all our pretenses and our exchanges moved well past mealtime niceties — one friend asked me something that caught me entirely off guard.
"Do you think Martin Luther King, Jr. was a Christian?" he said.
I was dumbstruck. I had never heard anyone actually ask that question before.
"Yes," I replied. "What would make you doubt that?"
As he explained, it became clear: My friend wasn't sure whether Dr. King was a Christian because King's Christianity didn't look like my friend's Christianity.