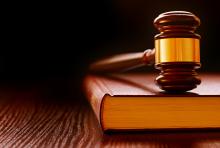 Despite threats from some conservative Christian dissenters, civil disobedience may turn out to be an irrelevant response to gay marriage.
To understand why, we have to think seriously about what civil disobedience really is.
Here's a good definition: If a government mandates what religious people believe God forbids, or forbids what religious people believe God mandates, civil disobedience may be required.
In the first case civil disobedience involves the refusal to do what government commands, and in the second case it involves the continued practice of an act that government has banned.
Could this apply to the new legalization of gay marriage nationwide?