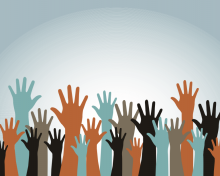 We want to extend our sincere gratitude to all who signed the Open Letter to Franklin Graham in response to Graham's original Facebook post on March 7. One month later, the open letter's original team of writers, along with the Sojourners community, has been deeply encouraged by the broad support the letter has garnered. Thousands of faith leaders across the country have signed the letter with more joining in solidarity every day.
We thought you might be encouraged to see this updated list of principal signatories who have joined their voices to the thousands calling for repentance and reconciliation. Stay tuned for more ways to stay engaged in this conversation.

If you haven't signed the letter yet, it's not too late. Click here to sign the Open Letter to Franklin Graham.