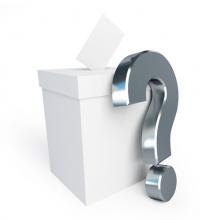 The white working class, a potentially rich bloc of voters for Republicans or Democrats, hasn't settled on Mitt Romney or President Barack Obama, a new study from the Public Religion Research Institute shows.
"These white working class voters are not particularly enamored of either candidate," said Daniel Cox, PRRI's research director. "In terms of their favorability, they're both under 50 percent." Forty-four percent look favorably upon Obama and 45 percent upon Romney.
Released seven weeks before the election, the August survey found Romney with a double-digit lead over Obama among the white working class, which preferred the GOP candidate 48 to 35 percent.
But Cox points out that the gap narrows to statistical insignificance among women voters in this group, and in the Midwest and West, home of several swing states. The upshot for Romney and Obama?
If they want to woo this group, which makes up 36 percent of the nation according to the study, the campaigns may want to consider other findings of the PRRI poll.