Crucifixion
The stark reality is that Jesus was killed because of what he said and did.
In a world surging with anti-Semitism, Islamophobia, and the persecution of Christians, a Muslim is soon to portray Jesus in a film called Killing Jesus. Based on Bill O'Reilly and Martin Dugard's bestselling book of the same name, the film seeks to capture the human dynamics and political milieu around the controversial death of Jesus of Nazareth.
Haaz Sleiman, a Lebanese-born American Muslim, was chosen to play the lead as the Jesus character. His selection makes him virtually the first actor of Middle Eastern descent to ever play the role in any mainstream film.
While National Geographic's attempt at authenticity should be celebrated, the casting of Sleiman has, instead, stirred quite the controversy.
Imagine — in a context where religious tribalism is growing fiercer, a Muslim is embodying the role of a Palestinian Jew and central figure to Christianity. Is this a heretical impossibility or is this a picture of something beautiful?
On Tuesday, I sat down with Haaz to explore the uniqueness of this moment in his career and how the experience of embodying the life and teachings of Jesus has left him forever changed.
What immediately stood out is the grace with which he is handling the criticism from Jews, Christians, and Muslims alike. Rather than worrying about the controversy, Sleiman feels lucky to have had the opportunity. For him, it was the "ultimate experience as an actor" as he had been "heavily shaped" by Jesus during his childhood. Growing up in a Muslim home, he was taught to revere Jesus as the prophet equal to Mohammed who had come to reveal the beauty and potential of humanity. To play this role gave him a "once-in-a-lifetime opportunity" to "become the character that he truly believes in."
Children are suffering from violence in the U.S. and around the world.
Michael Brown. The children of Gaza. The refugees of Central America. Only three of numerous heart-breaking stories to fill the airwaves in the last month. But, unlike the gruesome murders of innocent news reporters by ISIL, these news stories about violence toward unarmed children have faced loud voices justifying that violence.
These voices argue for the "rule of law." They insist on the inherent goodness of hyper-militarized, monocultural police forces using tanks and tear gas against peaceful protestors.  They claim the inherent righteousness of the state of Israel, even after the bombing of United Nations schools. They defend border guards and those who clamber into busses to scream violence and hate at asylum-seeking children.
So, the wounded or dead are put on trial and convicted for their own deaths, even though they were unarmed children. It's their fault. To say otherwise is just foolishness.
Some Corinthian Gentiles and Jews must have reacted in exactly this way to the teaching of Paul. Jesus was crucified by the Romans — the imperial power that had brought peace to the city of Rome and quiet to the provinces, that legendary pax Romana about Augustus Caesar himself boasted. This was Paul's testimony.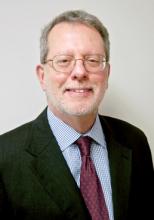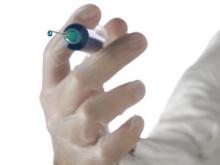 Society has an affinity for death. There is a pervasive fascination with (im)mortality. We appreciate life, but we are seduced at the intricacies and unknowns of death. While there is much enjoyment and celebration over health, personal accomplishments, births, and birthdays, women and men around the world ponder the "what ifs" concerning the end of life. The thought of death grips us with a "thanatopsis" like inquisitiveness — no fear just sheer curiosity.
Look at the ubiquitous commentary on demise and dying. The Walking Dead has become one of the most highly watched shows. Along with True Blood, Cold Case, and Resurrection television is replete with musings over death and what happens when the "dead" come back to life. Don Piper's 90 Minutes in Heaven and the book-turned-film Heaven is for Real challenge us to discard any sense of reason or rationale when it comes to what many of us living have not experienced personally — that is dying. Yes, we have gone to funerals, but dare I say we were not in the casket.
Nonetheless, human nature being what it is, often what we cannot understand, we try to control. Death is no exception.
I used to hate Good Friday. Jesus dying a gruesome and unjust death didn't seem particularly "good" to me. Even now, when I watch a Jesus movie like The Greatest Story Ever Told (or let's be real: Jesus Christ Superstar), I find myself secretly hoping that someone in the crowd will say "wait a second! Just four days ago we really liked this guy. Crucifixion is a terrible idea, let's go have Passover." Mic drop.
The idealist and optimist in me would prefer to be reminded that the cross was empty, that Jesus was alive, to focus less on Good Friday and more on Easter Sunday. But I have come to appreciate the image of Christ on the cross much more now that I'm an adult and there are things that I have said and done in my life that deserve a reckoning. Jesus is there, gladly bearing my sin on the cross.
I've come to appreciate that there are so many broken and twisted places in this world that need a Redeemer. And Jesus is there, undoing the power of sin and evil on the cross.
Friedrich Nietzsche is a favorite whipping boy among Christians. It's difficult to blame my fellow Christians for this. After all, Nietzsche is known for many provocative anti-Christian statements, but his most provocative statement might be that "God is dead."
And yet, in his latest book A God Torn to Pieces: The Nietzsche Case , philosopher Guiseppe Fornari makes a claim that is just as provocative: "In the end [Nietzsche] was much closer to Christ than many who would claim to be Christians."
Wait …Nietzsche was closer to Christ than many Christians? How could that be?
Nietzsche understood the implications of what Christ did on Good Friday better than many who claim to be Christians. Nietzsche was closer to Christ than many Christians because he knew the Christ that he rejected, whereas many Christians don't know the Christ whom they call Lord and Savior.
Who was the Christ that Nietzsche rejected and that many Christians do not know? It's the Christ who says from the cross, "Father, forgive them, for they know not what they do."
The Cross is an inexhaustible mystery, but among the many things it does so well is make visible the love of God.
In Jesus Christ, God is not an abstraction, concept, or idea. The Unknowable is made known. The Invisible is made material. All mysticism is now grounded, and all agnosticism now countered, in this particular Person; there is now, paradoxically, a Measure within Measurelessness.
"For in Christ lives all the fullness of God in a human body." (Col. 2:9) "For God in all his fullness was pleased to live in Christ." (Col. 1:19)
Conversely, whatever is not revealed in Jesus is not the Triune God.
Contemporary Christians (of all sorts of persuasions) tend to de-couple God from Jesus.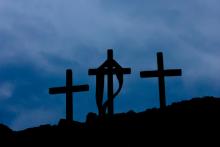 We love a good parade, don't we? All that celebration, the noise, the crowds, the jubilation … It's exciting and contagious and a little amazing how a good parade can impact us.
No one understood this like the Romans. These are the people of bread and circuses after all, and no one in the ancient world did empire better than the Romans. The Romans were incredibly good at subduing those people they had conquered. They celebrated the festivals of, raised up leadership from, and generally ingratiated themselves smoothly into the lives of those they ruled. But rule they did.
There certainly were people in Jesus' time who thought Jesus' work would be to overthrow the Roman oppressors — establish a political kingdom. Scholars surmise that Judas, the disciple who would betray Jesus to the empire, was one of these. Think of Judas as someone who saw the evils of the Roman Empire and desperately wanted Hebrew rule returned to the region. What we might today call a freedom fighter.
But throughout his ministry, Jesus talked explicitly about the Kingdom of God, the Kingdom of Heaven that is not of this world but is omnipresent, always at hand, constantly among us. And God's. Period. A very different image of kingship, of dominion.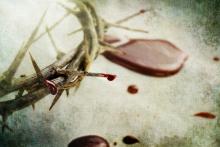 It baffles me when people who are deeply concerned about peace and peacemaking define themselves as "spiritual but not religious." In pursuit of personal and/ or global peace, they shun organized religion in favor of indigenous spirituality. Celtic music, eastern spiritual disciplines like yoga and meditation, and the Native American relationship with nature all seem so attractive and obviously non-violent. I actually have nothing against any of those expressions of spirituality – allow me to offer as proof the trip my husband and I will be taking in July. We will be touring Northern Ireland to enjoy the "storytelling, music, art and peace" of Celtic culture "ancient and new. Great food, inspiring art, and beautiful journeys on foot will form the heart of this soulfully unique and transforming experience." Sounds great, doesn't it?
Normally this sort of description would not entice me. It sounds vaguely new age-y, all too "spiritual but not religious." So why am I going? Because one of the tour leaders is my friend and brilliant cultural critic, the founder of the Wild Goose Festival, Gareth Higgins. Gareth understands that alternative forms of religiosity and spirituality are a necessary part of the revival of Christianity that is going on today, but he also understands that without "religion," the pursuit of peace is at a serious disadvantage.
I am aware that such a claim runs counter to the primary reason many people give for being spiritual but not religious. They blame religion for violence and war, and there is no denying that many people have killed in the name of their beliefs. Somehow those who abandon organized religion believe that the cure for violence is to purge themselves of religious texts and doctrines that have any reference to violence in them. Why read the Old Testament or believe in a God who requires the death of an innocent victim to be reconciled to us? How could that possibly lead to a more peaceful world?
Pages