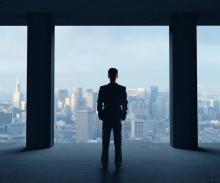 CLARKSVILLE, Tenn. — We did a focus group here as part of strategic planning at Trinity Episcopal Church.
Question: if you stood on the edge of your church's property and looked outward, rather than inward as we usually do, what would you see?
A public school kindergarten teacher spoke about kids who come to school hungry and wearing shabby clothing. She started to discuss the family chaos her kids describe during sharing time, but she began to weep and couldn't speak at all.