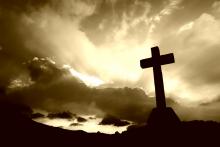 Summertime is "revival season" for Christians of various denominations. Traditionally revivals, or "Great Awakenings", have preceded most major movements in American society, like the Revolutionary War and the Civil War. Revival involves not only a supernatural outpouring of the Holy Spirit but an intense time of confession, repentance, and crying out to God to make us and our communities right.
This summer will mark two major Civil Rights anniversaries: the 50th Anniversary of the March on Washington and 58th Anniversary of Emmitt Till's death. It is my belief that providence provides us with divine appointments that can be overlooked as coincidences if we do not have the spiritual eyes to see. This summer appears to be one of those times of divine appointment.
The American Church has never truly mourned and repented of its original sin of racism, and sadly this sin has infected the Body of Yahshua (Christ) globally.