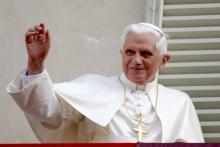 Amy and I have been working (translated: watching lazily) our way through the first several seasons of Mad Men. The writing is remarkably subtle, and I was particularly struck by the fact that such a long-standing show could effectively have little or no plot focusing instead on rich character development.
For a writer, this is like enjoying a gourmet meal every night.
But the cherry on top for me is the sprinkling of anachronisms that apparently made plenty of sense at the time, but which are shockingly out of place now. There was a scene of the main family in the park, and when they're done, the mother gives the blanket a good flick and leaves all of their trash wherever it falls. There's also the constant smoking, even around kids and by pregnant wives (the perfect antidote for nausea, apparently), drinking at work and brazenly racist comments as the cultural norm.
Hard to believe sometimes that this took place so recently that my parents were teenagers when it took place.