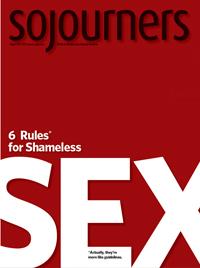 Magazine
Sojourners Magazine: September/October 2009
Subscribe to Sojourners for as little as $3.95!
Whether it's in the classroom or in the school of life, our learning as Christians never stops. We invite you to dive into this issue, take notes, and start talking. Below are this issue's web extras.
Social justice seminaries you should know about.
North Korean refugee Joseph Kim shares his story in this exclusive audio interview.
Poet John Gosslee reads his poem and discusses his inspiration for writing.