Director of Campaigns and Mobilizing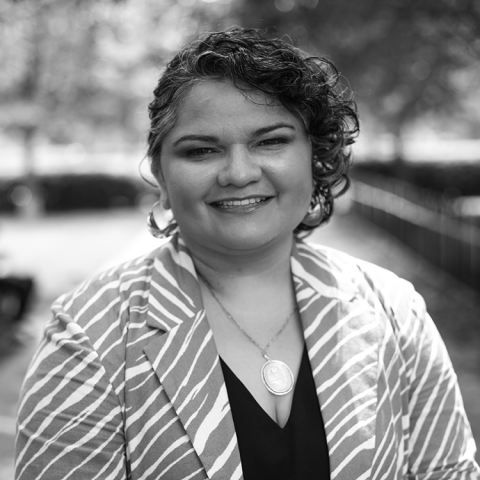 Sandy Ovalle Martínez is a table-setter and space-curator, rooting her work in the deep faith and strength of Chicanx and Latinx spiritual teachers. She is a native of Mexico City. A mujerista theologian and an organizer, she currently serves as the director of campaigns and mobilizing for Sojourners in Washington, D.C., leading SojoAction, the mobilizing arm of Sojourners. In her role, Sandy oversees mobilization and activist engagement around different justice areas including climate and environmental justice, immigration, women and girls, and peace and nonviolence. Before this, she worked with immigrant and refugee communities, providing direct legal and resettlement services as well as mobilizing faith groups for advocacy around issues that impacted these communities. She has worked in campus ministry with college students in Texas and California. She holds an M.A. in theology from Fuller Theological Seminary. Sandy loves writing poetry and gathering people around a table full of homemade pozole.
Speaking Topics
Misión Integral – Integral Mission
Connecting to our ancestral roots
Spiritual practices of healing
Theological frameworks for advocacy
Theology of migration
Speaking Format
Virtual and in-person events, also available for preaching
Languages
Fluent in Spanish and English
Past Notable Events
North American Association of Christians in Social Work: 71st Annual Convention Plenary 2019 Justo and Catherine González Lecture Series
2021 San Gabriel Valley Immigration Resource Center Speaker Series
2018, 2019, and 2021 CCDA Workshop Presenter
Refugee Resettlement and the Church, training available to come alongside refugees
U.S. Immigration 101
History of U.S. Immigration
2019 Christ Church Cathedral Guest Preacher, English and Spanish
otating Guest Preacher at Peace Fellowship in Washington D.C.