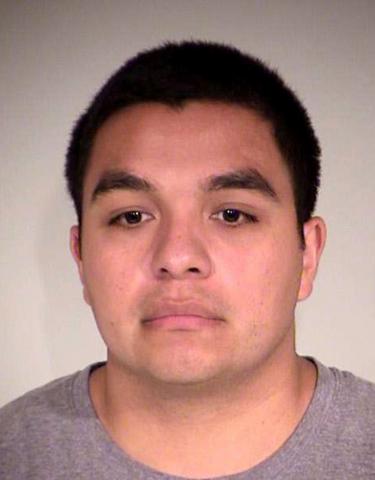 After five days of deliberation, a jury has found the police officer who fatally shot Philando Castile not guilty on all charges.
The officer, Jeronimo Yanez, was charged last November with one count of felony second-degree manslaughter and two felony counts of intentional discharge of a dangerous weapon and endangering Castile's girlfriend and her 4-year-old daughter, who were both with him, according to NPR. He pleaded not guilty, claiming that he thought Castile was reaching for a gun. According to Diamond Reynolds, Castile's girlfriend, he was reaching for his wallet.
Castile, a school cafeteria worker, was driving with his girlfriend and her daughter when they were pulled over last July by Yanez. This incident gained national attention after Reynolds began livestreaming the incident on Facebook immediately after the shooting.
The July shooting caused an uproar across the nation and highlighted once again the issues of police brutality and police discrimination against black people.
Police killed at least 308 black people in the U.S. in 2016 and 141 so far in 2017, according to Mapping Police Violence.
Yanez would have faced up to 20 years in prison if he was found guilty.
Leaders and activists across the nation are responding to this news with mostly sadness and disbelief.
#PhilandoCastile was #Minnesota not #Mississippi. Your excuses for old-fashioned #racism don't cut it.

— Larycia Hawkins (@LaryciaHawkins) June 16, 2017
Kyrie eleison.
Our brother's blood cries out from the earth.#justice4philando

— Emmy Kegler (@emmykegler) June 16, 2017
That badge sure is accountability proof.

Not even videos can change that.

— Brittany Packnett (@MsPackyetti) June 16, 2017
Another day, another miscarriage of justice. Another black man's life devalued. We will never forget. #PhilandoCastile

— Linda Sarsour (@lsarsour) June 16, 2017
I lament any time I've had a racist thought toward my black brother. Our justice system needs 2lament & repent, too. #PhilandoCastile

— Kaitlin Curtice (@KaitlinCurtice) June 16, 2017
I am not shocked at "not guilty" verdicts like this anymore. But I should be heartbroken and I should be angry. And I am both, so very much. https://t.co/6IL43152eq

— Audrey Assad (@audreyassad) June 16, 2017