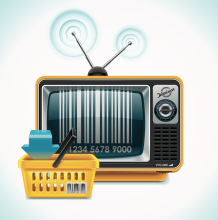 Most years, Super Bowl commercials are noted for their humor, violence, oversexualization, or some combination of the three. And this year had its fair share of those combinations. But in a year that saw the NFL struggle with issues of domestic violence, homophobia, and franchised racism, many commercials took a different tone. And it was those commercials that have created the most discussion this year.
Coca Cola told us that "the world is what we make it" and envisioned a world without arguments or bullying.
Dove and Nissan both addressed the challenge and responsibility of fatherhood.
Always directly challenged implicit and entrenched gender bias and stereotype, ending on an empowering note of the strength of women.
And NO MORE moved us with a stark reminder of the horrors of domestic violence that are suffered in silence and isolation.
These companies must have done extensive research and testing — expending a lot of time, energy, and resources — into what consumers value and want from a product or experience. And what they found was obvious. People want happiness, family, love, relationships, and community.
The problem is that you can't connect to them by switching your cellphone provider. You can't find them by eating chips or drinking beer. And you won't arrive at them in the driver's seat of an SUV.
These commercials expose what we all really crave — and none of the companies who invested in Super Bowl commercials are selling it.