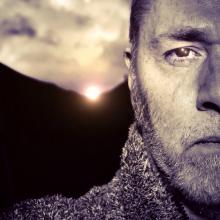 The world is swirling with issues.
Picking up my phone and opening my news app each morning is being met with more and more dread each day.
When something hits the news, it is fascinating to watch people jump onto social media and begin "yelling" out their answers for how to heal our broken systems.
Of course, there are almost always at least two completely different opinions for how these problems should be fixed, which typically leads to people drawing lines in the sand, picking their stance, and not budging. Relationships often fracture and a polarized a world gets more polarized, rendering it immobilized for the work of reconciliation.
Whether it's on our Facebook page, Twitter feed, or around our table, I assume most of us can think of an interaction where this unhelpful and potentially destructive reality played out.
So, does this "yelling" of our opinions actually help heal the broken systems and the people whom those systems are breaking?