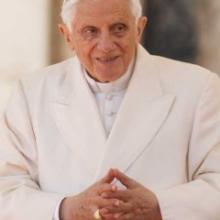 VATICAN CITY — Pope Benedict XVI has asked the Vatican's highest appeals court to consider reviewing church rules on marriage annulments — a statement that may signal a change in tone more than a change in substance.
Speaking on Jan. 26 to the members of the tribunal of the Roman Rota, Benedict said that "lack of faith" on the part of the spouses can affect the validity of a marriage.
While the Catholic Church forbids remarried divorcees from taking Communion, church tribunals can declare a marriage void if it can be demonstrated that some key elements — such as a commitment to have children — were missing in the first place.