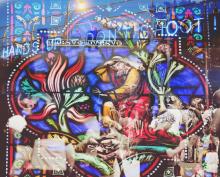 "Then the LORD said, 'I have observed the misery of my people…I have heard their cry…Indeed, I know their sufferings…' - Exodus 3:7
For the last few weeks, the eyes of America have been riveted on the town of Ferguson, Missouri, a formerly little-known suburb of St. Louis. It was there on Aug. 9 that an unarmed African-American teenager named Mike Brown was shot six times by police, sparking ongoing protests and demonstrations by grief-stricken and outraged citizens. Clashes between demonstrators and heavily armed local police, highway patrol, and the Missouri National Guard have been the subject of extensive coverage and all manner of commentary across broadcast and social media.
These demonstrations in Ferguson represent something more than just lament for the tragic death of Mike Brown. They are an outcry at the demonization of black men, racial profiling, institutional racism, intergenerational poverty, the militarization of law enforcement, and a culture of incarceration in America. Over the last three weeks, Ferguson has become a flash point for urgent issues facing minority communities, issues which have been largely unnoticed or ignored by the majority white culture. The #Ferguson hashtag no longer just refers to the events happening in Ferguson but has come to represent a national conversation about the toll that institutional racism and its many diabolical expressions have taken on our fellow Americans.
In the days following Mike Brown's death, columnist Leonard Pitts, Jr. described the protests as "an act of outcry, a scream of inchoate rage. That's what happened this week in Ferguson, Mo. The people screamed." These screams echo of the cries that God heard from the Hebrews enslaved in ancient Egypt.