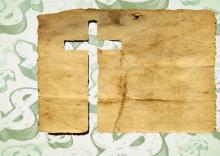 Christianity can quickly devolve into caste systems, where faith communities are divided by the haves and the have-nots, the rich and the poor. Instead of unifying ourselves in Christ, we are dividing ourselves by how much money we can afford to spend.
How much money is required to be a Christian? Imagine how much money we've spent throughout our lifetime on "Christian" activities and products (not including tithing or mission-related donations) — now imagine if we gave this money to people who really needed it.
"Consumer Christianity" has turned our faith into a set of costs, and it's becoming increasingly costly to maintain the Christian status quo. In John 2, the Bible tells the riveting story of Jesus entering the Temple and becoming furious at what He sees: vendors who have turned something holy into a commercial marketplace. Jesus is irate, and he basically tears the place apart because of their sin. But how different are our churches today?