iraq war
Rather we should begin with repentance for those mistakes by listening better and humbly seeking better solutions.
Chris Kyle, often described as the most lethal sniper in U.S. military history, wrote in his autobiography that he prioritized his life in the following order: God, country, family.
But God doesn't make a central appearance in the film American Sniper, which opens nationwide on Jan. 16. The film offers a few similarities to Unbroken, Angelina Jolie's recent World War II epic about POW Louis Zamperini.
Both stories focus on the dramatic stories of warriors who died before the movie versions of their lives came out. Both American Sniper and Unbroken include an early scene of their families sitting in church. Both men struggle with substance abuse after returning from war.
And both films largely skirt the faith that Kyle and Zamperini said were key to their identity — and their survival.
As a Navy SEAL, Kyle reportedly recorded 160 kill shots during his four tours in Iraq. His story drew national attention after the release of his 2012 autobiography American Sniper: The Autobiography of the Most Lethal Sniper in U.S. Military History, which enjoyed a 37-week run on The New York Times' best-seller list.
The Clint Eastwood-directed biopic starring Bradley Cooper debuted with a limited release on Christmas Day, the same day Unbroken opened nationwide.
Kyle opened his book by probing the ethics of combat as he wrote about his first sniper shot, when he had to kill an Iraqi woman holding a grenade.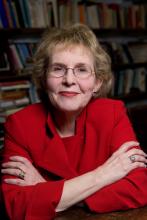 Christian ethicist Jean Bethke Elshtain, a scholar who shaped national conversations on war and peace from her perch at the University of Chicago, died Sunday at age 72.
She had two heart attacks in 2012 and, according to the school, she had another "cardiac incident" earlier this summer that led to her death.
The widely admired political philosopher regularly wrote and lectured on ethics, politics, and religion. She defended American military intervention in Iraq and Afghanistan using "just war theory," a position that suggests there are times when it is necessary and perhaps right to go to war.
When a hundred scholars and ethicists signed a petition that read, "As Christian ethicists, we share a common moral presumption against a preemptive war on Iraq by the United States," Elshtain argued the opposite, publishing the book Just War Against Terror in 2003.
On Palm Sunday many will hear the Gospel of Luke's perspective surrounding Jesus' celebrated entry into Jerusalem (Luke 19:28-40). In hearing this well-known portion of the New Testament, we are often led to wonder how the same crowds that so graciously and enthusiastically welcomed Jesus would passionately and viciously call for his death just a few days later. In trying to comprehend the sudden and significant shift in public opinion, we recognize that the crowds did not swing their support independently, but rather, they were acting under the influential push of propaganda.
As Luke's Gospel reminds us, in between Jesus' entry into Jerusalem and the calls for his crucifixion, the "chief priests and the scribes" plotted to put Jesus to death (22:2). As these powerful elites were "afraid of the people", they conspired in a power-protecting push to have Jesus humiliated, tortured, and brutally killed. And so, while Luke's Gospel does not provide exact details into the strategies of the chief priests and scribes, their motivations appear to be clear, as they, and others within the ruling class, perceived Jesus as a risk and thus needed to ensure his quick and clear elimination. As a result, due to the influential influx of propaganda, combined with an overly complicit public, just a short time after Jesus was welcomed as a king he was sentenced to death as a criminal.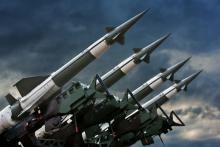 Today, March 19, 2013, is the 10th anniversary of the "Shock and Awe" campaign that was intended to rid the world of the threat of Saddam Hussein's weapons of mass destruction in Iraq. As it turned out, the threat was a lie. There was ample evidence at the time to prove that the WMDs didn't really exist, but were manufactured in Saddam's imagination for political gain.
So why did we fall so easily for this lie? Answers to this question often come via an analysis of the particulars of the Iraqi situation and include discourse about oil fields, geopolitical calculations, even psychological analysis of the relationship of Father and Son Bush. These are good discussions to have. We can learn a great deal from them about our thirst for security and insatiable appetite for oil, political power, and revenge.
Ten years ago, in March of 2003, Iraqis braced themselves for the anticipated "Shock and Awe" attacks that the U.S. was planning to launch against them. The media buildup for the attack assured Iraqis that barbarous assaults were looming. I was living in Baghdad at the time, along with other Voices in the Wilderness activists determined to remain in Iraq, come what may. We didn't want U.S.-led military and economic war to sever bonds that had grown between ourselves and Iraqis who had befriended us over the past seven years. Since 1996, we had traveled to Iraq numerous times, carrying medicines for children and families in open violation of the economic sanctions that directly targeted the most vulnerable people in Iraqi society — the poor, the elderly, and the children.
I still feel haunted by children and their heartbroken mothers and fathers whom we met in Iraqi hospitals.
"I think I understand," murmured my friend Martin Thomas, a nurse from the U.K., as he sat in a pediatric ward in a Baghdad hospital in 1997, trying to comprehend the horrifying reality. "It's a death row for infants."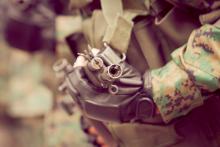 "Blessed are the peacemakers, for they shall be called sons [and daughters] of God." 
Matthew 5: 9 from the Beatitudes
I grew up watching casualty reports from the Vietnam War on TV. My Uncle Bill, a lieutenant colonel in the Air Force, was serving there. My family watched the news every evening to learn about the latest casualty reports. I was too young to understand the anxiety of my parents, but I felt the tension while Uncle Bill was deployed.
As an adult, it's been a different story. I understand and experience things more fully and have an emotional connection to what I see and hear. That has been true for the last decade. Ten years ago, the Iraq War began. Ten years marked by conflict, violence, and loss. Ten years of debate about why we went to war and why we remained. Ten years dealing with death and injury – 4,488 U.S. deaths and 32,321 soldiers coming home with significant injuries. Suicide rates of soldiers are so high it is impossible to ignore – some while in Iraq and others after returning home. Traumatic brain injuries, grieving families, moral injury, and multiple limb loss are just a few of the constant reminders of the tremendous costs of war. The toll on the nation's economy has been long lasting as well. The jobless rate among veterans is staggeringly high. 
The human toll has been significant. But military personnel aren't the only causalities of this war. Numbers vary, but statistics tell us more than 100,000 Iraqi citizens also have been killed and nearly 3 million have been displaced.
These figures cannot be ignored. And they are the results of war.
Earlier this month, I boarded a train with my brother-in-law and headed to Chicago to protest the 2012 NATO Summit. If you are asking "why protest?" you can find a substantial list here. 
Security had been ramped up and no food or liquids were allowed on the train. We met some fellow protesters during the trip and when we arrived at Union Station we hustled to make it to Grant Park on time. In transit to the park the sun was already warming our necks and I found myself reaching for the small tube of sunblock that I had stashed in my pocket. 
We arrived in plenty of time to catch the pre-march rally at Petrillo Bandshell. Many stories were shared by fellow activists from around the world. The air was humid, yet vibrating with the passion of thousands as we prepared to march together for peace.
Amidst a swirl of percussion the crowd was chanting: "We are unstoppable! Another world is possible!"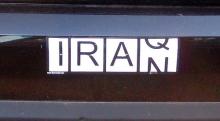 It's hard to remember the warm-up to the Iraq war now almost 10 years old. Following the devastating experience of 9/11 (Sept. 11, 2001), the United States experienced enormous national feelings of anger and sought a means to identify and punish those who were guilty of this horrendous act of terror. We now know that within days, the White House (in particular, the vice president's office) was pointing a finger at Iraq and within 12 months, any observer could tell that we were on our way to war.
On March 19, 2003, when the invasion began I remember telling a class of students that they ought to remember this day well. It might be a war the U.S. would regret and it might lead to an involvement in the Middle East we don't know how to end. Now ten years later we're still mired over there.
What were the reasons for the war? Let's make a list:
The war in Iraq was fundamentally a war of choice, and it was the wrong choice.
Pages