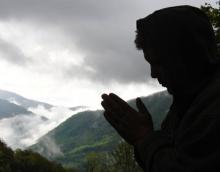 We all know that the world is moving down a very dangerous path, and that we must reverse our direction. But so far, the credible and persuasive scientific case hasn't accomplished that. Sensible economic proposals haven't halted that direction either. And smart political arguments have yet to reverse our course either. 
Why? Because we are addicted to fossil fuels. The results are planet-threatening climate change and people-threatening terrorism.
We need conversion. Nothing less. Only our conversion could change our dangerous direction.
Two fundamental things could bring the kind of conversion we need. 
One, our faith. 
Two, our children.