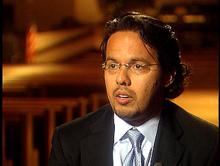 Even though the Rev. Samuel Rodriguez had a 3.9 GPA in high school, his teachers kept pushing him to be a car mechanic.
He is Hispanic, said Rodriguez, now president of the National Hispanic Christian Leadership Conference, and his teachers did not believe he could succeed academically.
Rodriguez wants the same bar set for all students, something he believes can come out of the Common Core State Standards. Across-the-board standards could help end the poor education that fuels "our multigenerational poverty, the proliferation of drugs, participation in gangs, teenage pregnancy," Rodriguez said.