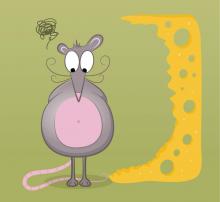 Small.
If my name had a synonym, that'd be it. At least if we're going by the most-commonly-used word to describe me by both friends and strangers, Asians and non-Asians.
At five-one-and-three-quarters and just a little over 100 pounds, I will be the first to agree: I am small. No matter how much I eat or how little I exercise, I have still been able to get away with jeans and form-fitting dresses from high school. It's great — but the problem is, it makes it all the easier to hide my struggles with food.
A few weeks ago, some of my fellow interns and I decided to celebrate "Fries"-day (Friday) with an Amazon Local deal for Z-Burger. $22 worth of food for just $11. It was an intern's dream come true. It was also two days after Ash Wednesday.
After finishing my last fry, I texted a friend about how greasy my insides felt but how good the splurge was. He shared what he'd had for lunch, and despite my bursting stomach, I responded with "Ooh that sounds so yummy." That's when I realized I had a problem.