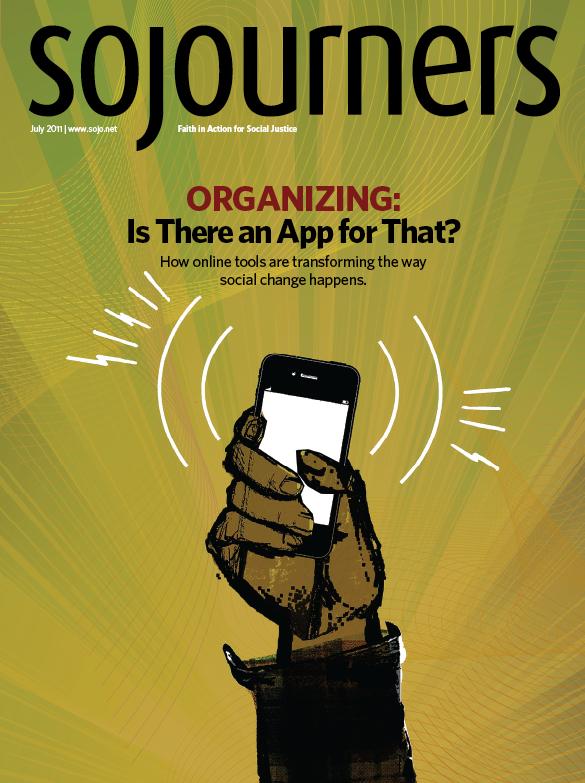 Magazine
Sojourners Magazine: July 2011
Subscribe to Sojourners for as little as $3.95!
Using online and wireless communication to organize large, diverse groups of people has been a key component of the nonviolent Arab Spring uprisings. But these tools aren't just for deposing dictators -- organizers are finding new ways to use them here in the U.S., from defending individuals under threat of deportation to spurring nationwide public rallies around key political issues. As Jeannie Choi writes in our cover feature, "A Web of Power," the best tech-savvy organizers are rooted in the same priorities that have shaped successful movements for decades -- listening to, learning from, and communicating with people to mobilize them to create change.
Watch an introductory video on online organizing from the New Organizing Institute.
Listen to our reading and interview with poet Scott Kinder-Pyle.