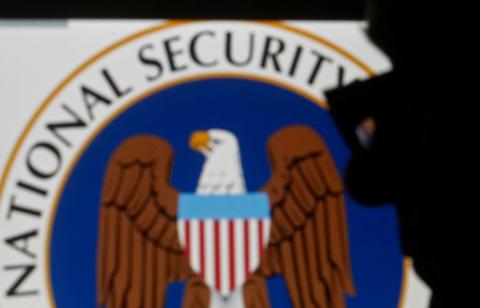 The U.S. House of Representatives voted 256-164 to pass legislation renewing the National Security Agency's warantless surveillance program for the next six years on Jan. 11, according to The New York Times.
The reauthorized Section 702 of the Foreign Intelligence Surveillance Act (FISA) was unveiled to the public by Edward Snowden in 2013, revealing that the NSA was legally permitted since 2008 to collect electronic communications of foreigners abroad — including communications of American citizens and legal U.S. residents — with the intention to gather information on foreign terrorists.
The controversial decision came in the wake of the House rejecting bipartisan efforts to enforce privacy limits on the NSA, as well as contradictory tweets by President Donald Trump on Thursday morning, hours before the vote.
The New York Times reports:
Before voting to extend the law, known as Section 702 of the FISA Amendments Act, the House rejected an amendment that would have imposed a series of new safeguards. That proposal included a requirement that officials obtain warrants in most cases before hunting for, and reading, emails and other messages of Americans that were swept up under the surveillance.

Supporters of those changes contended that the overhaul was needed to preserve Fourth Amendment privacy rights in the internet era. But intelligence and law enforcement officials argued that it was unnecessary, and dangerous, to limit security officials from being able to freely gain access to information the government already possessed.
Read more here.