Kenji Kuramitsu is a seminarian and liturgist living in Chicago. He serves on the board of The Reformation Project and the Japanese American Citizens League. Follow him on Twitter @afreshmind.
Posts By This Author
The Theology of Suspicion: What 'Get Out' Can Teach White Christians
03-17-2017
We can hope, work, and pray for the day when Christians of all colors might be reconciled to one another in peace. In the meantime, Get Out reminds us that white people, especially those who claim to love us, must do better.
The Lasting Trauma of Japanese American Incarceration
02-16-2017
75 Years After Executive Order 9066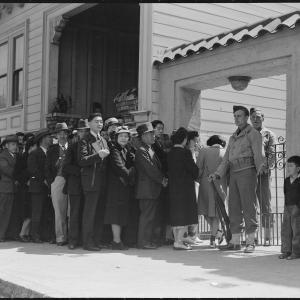 On Feb. 19, 1942, President Franklin D. Roosevelt empowered military commanders to execute the "forced evacuation" of anyone with Japanese ancestry from the West Coast of the United States. This order set in motion a mass incarceration that would sweep tens of thousands of people, most of them American citizens, into concentration camps throughout the country's inland regions.