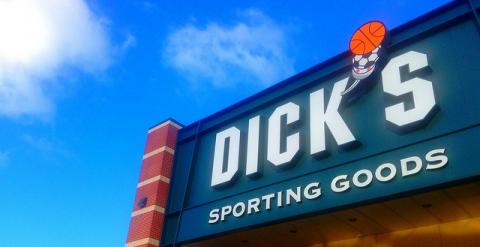 Dick's Sporting Goods, Inc. CEO Ed Stack announced Wednesday that the company — which runs more than 700 Dick's stores in the United States as well as Field & Stream and Golf Galaxy— would no longer sell assault-style weapons in any of its stores and will ban the sale of guns to people under 21, according to ABC News.
In a statement Wednesday, Stack explained the decision:
Following all of the rules and laws, we sold a shotgun to the Parkland shooter in November of 2017. It was not the gun, nor type of gun, he used in the shooting. But it could have been.

Clearly this indicates on so many levels that the systems in place are not effective to protect our kids and our citizens.

We believe it's time to do something about it.
In addition to the ban on sales of assault-style weapons and the age limit, the company has pledged to no longer sell high-capacity magazines.
Stack is also calling on elected officials to enact an assault-weapons ban, ban high-capacity magazines and bump stocks, raise the minimum purchase age to 21, require universal background checks, and close the private sales loophole.
Send Us a Note
Got something to say about what you're reading? We value your feedback!