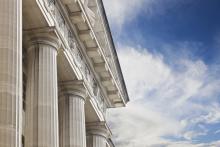 Jurors began deliberations on Monday afternoon. On Tuesday afternoon, the panel informed the judge it was deadlocked, and Williams ordered them to continue deliberating.
The panel, made up of seven women and five men, resumed deliberations Wednesday morning.
In Porter's trial, the prosecution brought medical experts, policing experts and other witnesses to show that Porter was criminally negligent when he failed to secure Gray in a seat belt in the van or call for a medic when Gray requested one.
The defense brought similar experts, as well as other Baltimore police officers, to show that Porter acted as a "reasonable officer" in his interactions with Gray and that Gray's injury was the result of an accident that Porter could not have prevented.