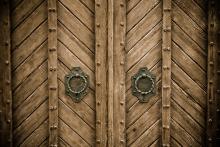 In another example of Christian discord over gay inclusion, Presbyterian churches in Brazil and Peru have ended their partnerships with the Presbyterian Church (USA) after the U.S. denomination changed its constitution in March to allow clergy to celebrate same-sex marriages.
The loss of the South American partnerships comes on top of the 50 U.S. congregations that formally split from the 1.8 million-member denomination since the church policy changed, PCUSA officials say.
Mexico stopped partnering with the denomination after it allowed the ordination of sexually active gays and lesbians in 2011.