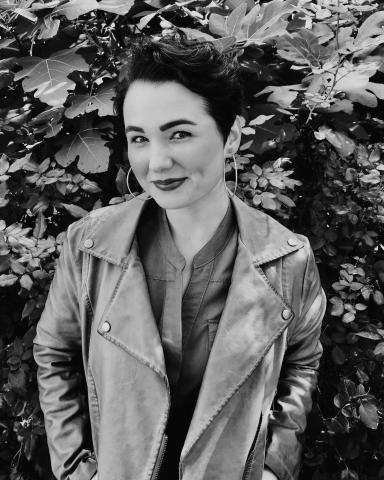 Christina Colón is former associate editor of Sojourners magazine. She rejoined the staff of Sojourners after previously serving as an editorial fellow and as assistant editor of sojo.net.
A writer and editor, Christina believes in telling stories that are rooted in truth and imbued with hope. She embarked on her first editorial role at the age of 9 when she co-founded the short-lived, investigative neighborhood newspaper, The Pink Street Times. Since then, Christina has served as an editor at Global Press Journal, where she coached women reporters in more than 40 communities around the world, and as the communications manager of Washington Nonprofits. She has published work with The National Press Club Journalism Institute, the Faith & Money Network, and Sojourners. In 2018, she was selected to be a member of the Solutions Journalism Network's #MeToo reporting cohort through which she wrote about sexual harassment in housing, an issue that has gone chronically underreported in the United States.
Christina holds a degree in sociology and anthropology from Centre College and a certificate in editing from The Poynter Institute and the ACES. She is a certified trainer in workplace integrity through the Freedom Forum Institute and a member of the Solution Journalism Network's Journalist in the Classroom program, which connects solutions-oriented journalists with university students and educators. When not pedaling away on her DeskCycle, Christina enjoys long walks and tending to her growing flock of succulents. You can follow her on Twitter @CJaneColon.