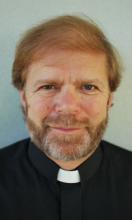 At Easter, Christians celebrate Jesus' rising from the dead. But in light of new revelations of the CIA's abhorrent acts of torture, it's the United States that needs resurrection, too.
Details of the CIA's post-Sept. 11 torture campaign — made worse, if that is possible, by evidence of official deception — are described in key portions of the report on CIA-sponsored torture that the U.S. Senate Intelligence Committee voted last week to release.
Though the public has not yet seen the report, current and former U.S. officials who have read it have disclosed information to The Washington Post, Human Rights Watch, and other sources that ought to disturb all of our consciences.