Meals on Wheels
"I believe the sequester is a pittance."
Those were conservative Sen. Rand Paul's words in an opinion piece this week about the sequester – severe and arbitrary cuts to the federal budget that Congress did nothing to stop. We could give him the benefit of the doubt and assume he hasn't seen the numbers:
The nutrition program for women with children — WIC — will have to turn away 600,000 to 775,000 women, many of whom have young children.
The 3.8 million currently unemployed workers will have their support cut by 11 percent.
100,000 low-income families will lose their housing vouchers.
125,000 individuals and families are now at risk of homelessness.
That doesn't sound like a "pittance" to me.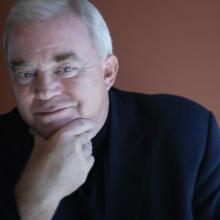 Both Republicans and Democrats have a religion problem and it has nothing to do with same-sex marriage, abortion or religious liberty. Rather it is budgets, deficits, and debt ceiling deadlines that are their serious stumbling blocks.
That's right, in a city deeply divided between the political right and left there is a growing consensus from religious leaders about getting our fiscal house in order and protecting low-income people at the same time. Together, many of us are saying that there is a fundamental religious principle missing in most of our political infighting: the protection of the ones about whom our scriptures say God is so concerned.
Indeed, the phrase "a budget is a moral document" originated in the faith community, and has entered the debate. But those always in most in jeopardy during Washington's debates and decisions are precisely the persons the Bible instructs us clearly to protect and care for —  the poorest and most vulnerable. They have virtually none of the lobbyists that all the other players do in these hugely important discussions about how public resources will be allocated.
For us, this is definitely not a partisan issue, but a spiritual and biblical one that resides at the very heart of our faith. It is the singular issue which has brought together the U.S. Conference of Catholic Bishops, the National Association of Evangelicals, the Salvation Army, and the leaders of church denominations, congregations, and faith-based organizations across the nation.