indigenous rights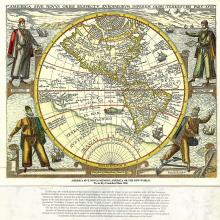 I had been anticipating Pope Francis' speech to a joint session of Congress ever since I learned it was planned. From the beginning of his papacy, Pope Francis has established himself as a fearless advocate for the least, and an unapologetic prophet to both the church and the nations. A leader who shunned the glitter of the Apostolic Palace for the simplicity of a small guesthouse. A people's pope who rebuked the rich and ate with the poor, and scolded the extravagance of the industrialized world as he drove through it in a fuel-efficient Fiat.
What words would this leader have for the Congress of the most wealthy, militarily powerful, commercially industrialized, colonial nation in the history of the world? The possibilities seemed endless.
Retired Catholic Bishop Samuel Ruíz Garcia, known as the champion of the poor and indigenous in southern Mexico, died January 24 of complications from diabetes. He was 86.