Thomas Ilalaole is a graduate of Northwestern University's Medill School of Journalism, Media and Integrated Marketing Communications. She writes about LGBTQ+ stories covering gender, sex and sexuality. Her reporting took her to Chicago and South Africa before she joined Medill's Washington, D.C., bureau where she covers LGBTQ+ related policies
Thomas is Native Hawaiian and was raised on the island of Oahu in Hawaii where she attended the University of Hawaii, Manoa. She graduated magna cum laude in 2016 majoring in Communications and minoring in English. As an undergraduate, she volunteered for LGBTQ+ advocacy organizations like Equality Hawaii and the Hawai`i LGBT Legacy Foundation. She also helped coordinate events and programing with UHM's LGBTQ+ Center. She's worked with Olelo Community Media and has been seen on PBS in Hawaii as well as NBC 9News in Denver. Prior to Medill, she interned for Denver Life Magazine and the online publication, 303 Magazine.
Thomas is also an active actress, singer, dancer, drag performer and model where she finds creative ways to integrate LGBTQ+ activism and ways in which to help facilitate stories of her community."
Posts By This Author
Advocates Push for More LGBTQIA Inclusion in National Security
10-11-2019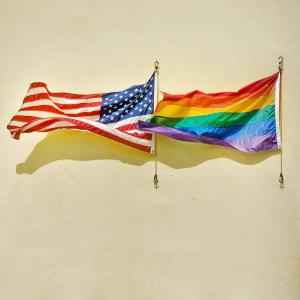 Increasingly, activist groups are promoting the need to increase LGBTQIA workers in national security.
Protesters Highlight Barriers That Indigenous Children Face at the Border
, 07-08-2019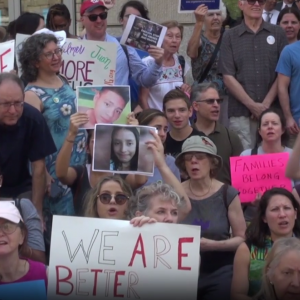 Juanita Cabrera Lopez, executive director of the International Mayan League and one of the organizers of the rally, said conditions have worsened since the nationwide protest against family separation last June. After the photo of a drowned Salvadoran father and daughter was published last week, Lopez said, the community became even more outraged.