John Thavis, longtime Vatican bureau chief for Catholic News Service, is author of The Vatican Diaries: A Behind-the-Scenes Look at the Power, Personalities and Politics at the Heart of the Catholic Church.
Posts By This Author
Pope Francis' Stance on the Dakota Access Pipeline?
12-02-2016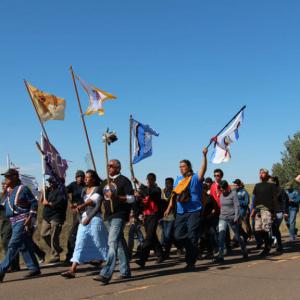 Does Pope Francis have a position on the Dakota Access Pipeline?
That's one question he hasn't been asked, and he might demur if pressed on such a specific issue. But in his landmark encyclical on the environment published last year, and in other statements, Francis has strongly supported arguments of the Native American-led resistance movement on three core issues: indigenous rights, water rights and protection of creation.