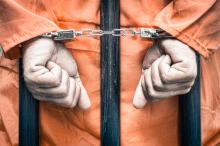 "The man who bludgeoned Van Treese to death, Justin Sneed, testified that Glossip hired him for the murder. But jurors weren't presented with evidence that Sneed gave contradictory accounts to police about what happened, wrote Sister Helen Prejean, who ministers to prisoners on death row.
Prejean also noted the lack of evidence linking Glossip to the crime.
Glossip's scheduled death will also be the first in Oklahoma since a bitterly divided Supreme Court allowed the use of the drug midazolam in June.