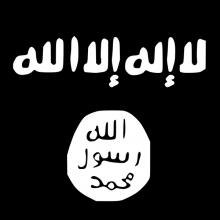 For most of recorded history, Isis was an Egyptian goddess, a benevolent type who cared for widows and orphans, cured the sick and even brought the dead back to life.
This year, the world met the other ISIS.
The rise of the so-called Islamic State, variously known as ISIS or ISIL, dominated headlines in 2014 as a self-proclaimed caliphate sowed death and destruction across Iraq and Syria.  For some, the group confirmed their worst fears about Muslim extremists, bent on killing religious minorities and subjugating women in a quest for domination that included leveling villages and beheading hostages.
The terror wrought by the Islamic State reflected a sense of turbulence that upended international news in 2014. But it was not the only source of unrest. The Ebola virus in west Africa put the world on edge, and a bloody war between Israelis and Palestinians in Gaza, kidnapped schoolgirls in Nigeria and the slaughter of more than 100 children at a military school in Pakistan added to the mix.
At home, America wrestled with police brutality as grand juries declined to prosecute officers in the deaths of unarmed black men in Ferguson, Mo., and New York City. From botched prison executions to a stream of desperate migrant children flooding America's southern border, things felt troubled, disorienting, always on the verge of breaking apart.
Religion played a large role in those stories, and in other major headlines from 2014: