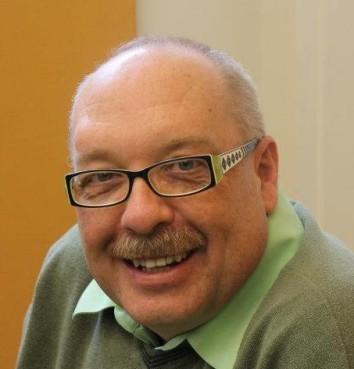 Fred Phelps, famous for picketing funerals with vicious anti-gay messages, died this week. His estranged son, Nate, had posted on Facebook that the 84-year-old Phelps had been excommunicated from his own Westboro Baptist church and was in hospice end-of-life care.
Nate and other Phelps children and grandchildren abandoned this church of hate over the years. In the end, Fred Phelps died without the comfort of church or family.
When I heard Fred Phelps was on his deathbed, I grieved for Nate. His whole life was spent either learning the lessons of hatred from his father — or recovering from them. I grieved that Nate Phelps was banned by his family from saying a final goodbye to his father which could have brought healing and closure for Nate in his battle against hate.
And I grieved for myself.
I was first introduced to the Phelps' reign of hatred in 1994 when I was the administrative assistant at First Metropolitan Community Church of Kansas in Wichita. As I assisted in coordinating funerals for those lost due to AIDS, I began to receive faxes from Westboro with hate messages toward our church.
In an effort to protect the families and friends who were mourning the death of their loved ones, I helped to organize counter-protests of people who formed the human barricade to honor the families and prevent them from having to witness the hatred of the Phelps clan. Oftentimes, we would greatly outnumber the Phelps picketers, and they would simply drive away without even getting out of their vans.
When my partner died due to complications from AIDS in 1995, the Phelps people came to protest his funeral. I thought I was prepared. I had experienced them before, but the raw emotions of dealing with Chuck's death left me vulnerable. Yet, in that state of vulnerability, God provided grace. Rather than seeing and hearing their hatred, I actually felt compassion and empathy. What could cause this profound disrespect — even hatred — for other human beings?
I vowed never to live in the same state with the Phelps family, but God sometimes has other plans. A few years later, I found myself living in Topeka, ground zero for the Phelps operation. I not only witnessed their routine pickets on numerous street corners, I even found myself getting to know the family.
Many of them were studying law, and some worked in the legal field for people living with HIV/AIDS. Generally, they treated me with respect, even though they knew I was gay. I was baffled how they could work with me one minute, and two hours later I would see them holding their hateful picket signs and shouting their condemnation.
The death of Fred Phelps makes me pause and consider my own journey of knowing my Creator. My understanding of God has changed over the years. As a child, I was confused by lessons of a God of love who seemed more condemning than loving. All Christians are on a journey to understand who is included before God.
For decades, the Metropolitan Community Church has been a leader among the faithful who said no to hate and yes to love. Since 1968, we have affirmed and accepted lesbian, gay, bisexual, transgender, and queer people as fully loved by God. At times, we were the voices crying in the wilderness against the multitude of voices condemning us. Whether loud like Fred Phelps or soft like those who quietly voted us out of their churches, we know firsthand what hate and harm is.
MCC has given me a new understanding of a God who is compassionate and loving. MCC has taught me to stand for justice and, above all, for peace. Those of us who are LGBTQ Christians must break the cycle of the oppressed becoming the oppressor. Jesus was the greatest example of turning the other cheek and loving regardless. That is what I believe we have been called to live.
It is only through the grace of God that today I can say that I feel great sadness over the death of Fred Phelps. Some may say he is getting what he deserves, but I am grateful today that I feel no hatred for this man. At the same time, I know that it's through my faith and trust in a God of love that I have been able to reach this point in my life. I am grateful to MCC for standing strong and being the witness of love, healing, and forgiveness for more than 45 years. Today, we boldly and sincerely pray for Fred Phelps and his family — not against them, but for them.
Phil Griffin is a member of Metropolitan Community Church of Topeka and serves as a lay leader for the MCC denomination. Via RNS.