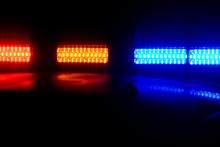 When I was invited by the Drug Policy Alliance to  participate in a pastors' conference at the American Baptist College in Nashville on drug decriminalization, I didn't know quite what to expect. In a room filled with African-American pastors, I felt like a fly on the wall of someone else's family reunion. I began to see our criminal justice system, and our country, through different eyes.
I've reported on the conference elsewhere, but there I learned that while 13 percent of drug users are African-American, they account for 38 percent of drug arrests and 59 percent of drug convictions. Feeling disproportionately targeted, the pastors want drug usage to be treated as a health issue rather than a crime. 
As the conference unfolded, it dawned on me that I, as part of the majority culture, perceive law enforcement in ways strikingly different from the way many African-Americans see it. I have always experienced American authorities as my protector. If the police pull me over for speeding, it is nothing more than an annoyance, and the ticket won't break me. Though I'm no fan of traffic cameras and drones, for the most part the police are there to watch out for me, and they do. It has always been that way for my family, as we can trace our roots of privilege back to Northern Europe in the early 1500s. Those in charge are the good guys who protect us and our stuff.
But for these African-American pastor-friends of mine, it's a different story.