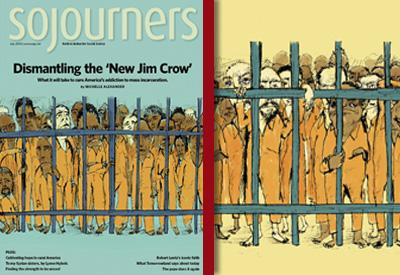 I HEAR A STIRRING, a rumbling. An awakening. Sometimes the sound is so faint, I worry it's my imagination, my optimism getting the best of me. I pause, listen, and wait. Here it comes again. I want to rush to my window, fling it open, stick my head way out, and look around. Is it happening? For real this time? Is the sleeping giant finally waking up?
God knows we've slept too long.
Many of us—myself included—slept through a revolution. Actually, it was a counterrevolution that has blown back much of the progress that so many racial justice advocates risked their lives for. This counterrevolution occurred with barely a whimper of protest, even as a war was declared, one that purported to be aimed at "drugs."
Really, the war took aim at people—overwhelmingly poor people and people of color—who were taken prisoner en masse and then relegated to a permanent, second-class status, stripped of basic civil and human rights such as the right to vote, the right to serve on juries, and the right to be free from legal discrimination in employment, housing, and access to education and public benefits. Branded "criminals" or "felons," millions of people discovered that the very rights supposedly won in the civil rights movement no longer applied to them.
A penal system unprecedented in world history emerged in a few short decades; by the year 2000, 2 million people found themselves behind bars, and 60 million were saddled with criminal records that would condemn them for life—staggering statistics, given that in the 1970s there were only about 350,000 people in prison.
Read the Full Article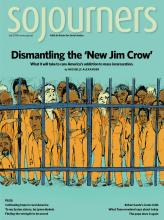 ​You've reached the end of our free magazine preview. For full digital access to Sojourners articles for as little as $2.95, please subscribe now. Your subscription allows us to pay authors fairly for their terrific work!
Already a subscriber?
Login