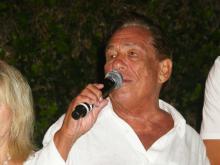 Dear White People,
We need to take a long, painful look in the mirror. The image we see will make us uncomfortable, but, tragically, it is us.
The image staring you back at you is the image of Donald Sterling.
We have found a new sense of self-righteousness by uniting against Sterling for his racist comments. All of us white people can agree that Sterling is a despicable human being and he deserved to be banned from the NBA for life and to be fined.
We are morally outraged. We hate Sterling with a united and perfect hatred.
But make no mistake, we are Donald Sterling.