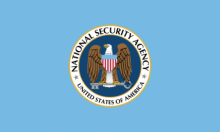 Fear sold the National Security Agency's phenomenally intrusive program of spying on everyone and everything, but fear doesn't explain it.
A nation reeling from terrorist attacks, the thinking went, would excuse the NSA's vast eavesdropping on Americans and non-Americans, even friendly heads of state.
The reason for doing so, however, probably lay in something more mundane, more like the all-night party outside our apartment window last weekend.
Young men and women stood on a patio facing the courtyard of our U-shaped apartment building. They drank, and they talked. They drank more, and their talking turned to shouting.
By 4 a.m., their shouting and chugging were out of control. Who was going to stop them? No neighbor would dare knock on a door to confront drunks.
This was self-centeredness run amok. It was complete unawareness of consequences, complete disregard for the rights of others. An essential freedom to act had become a license to violate.
Sound familiar?