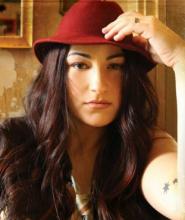 Four years ago, when musician Jennifer Knapp declared to the world that she was a lesbian, some of the conservative Christians who had purchased 1 million of her albums expressed outrage and disappointment.
At the time, Knapp had already been on a seven-year professional hiatus and declared she was not interested in being a poster girl for the gay Christian community. Neither did she feel equipped.
"I'm in no way capable of leading a charge for some kind of activist movement," Knapp told Christianity Today in 2010.
But her sense of readiness has apparently changed. Simon & Schuster is preparing to release a book by Knapp in October titled "Facing the Music: Discovering Real Life, Real Love, and Real Faith."