climate care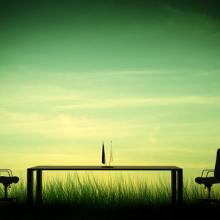 Delegates from around the world are meeting in Doha, Qatar this month to discuss United Nations' climate policy. In the past, these meetings were a source of hope for the environmental movement, as governments came together and committed to reducing emissions to collectively try to halt climate change.
Unfortunately, that is no longer the case.
Remember the Kyoto Protocol? Even though the reductions it mandated were nowhere near what's required for us to reverse the trend we've started, we haven't even come close to achieving those reductions. Oh yeah, and the United States didn't even sign it.
The Protocol is expiring this year, and the U.N. Framework Commission on Climate Change (the body that created the Protocol — stick with me here) is trying in Doha to extend it for a couple years until they can reach an agreement on how to move forward.
So what's holding the discussions back?