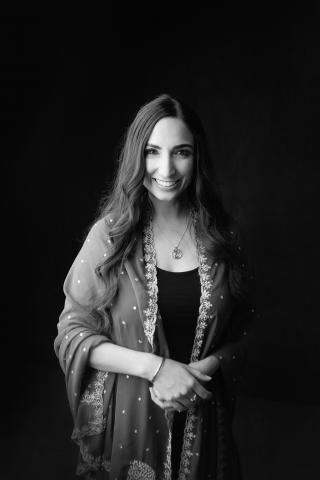 Valarie Kaur is a Sikh activist, author, and founder of the Revolutionary Love Project.
Posts By This Author
Finding Our Way in Post-Trump America
, , , , , , , , , 12-06-2020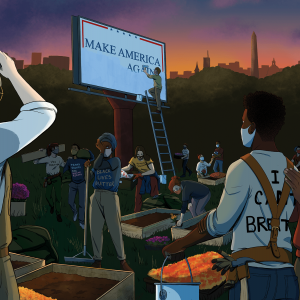 PEOPLE ALL OVER the United States, and indeed the world, flooded city streets en masse when media outlets called the presidential election for Joe Biden on the fourth day after Election Day in November, four days of a nation holding its breath. In a year marked with repeated tragedy, a collective sigh of relief found form in marching bands and dance parties. Eight months into social isolation brought on by the coronavirus, many felt, if only for a moment, united. That was on a Saturday.
Then came Sunday. The prophetic word from pulpits across America: There can be no unity without justice. As of this writing, we know that more than 73 million Americans voted for Donald Trump—neighbors, family, members of our churches. We are a divided nation, a divided church. We reckon with this reality even as we look forward with hope to a new year and a different administration. As we begin to mend our social fabric and heal from the compounded traumas of 2020, Sojourners invited leaders from various sectors to offer their thoughts on the way forward. —The Editors
5 Reasons the Future of Faith Depends on the Open Internet
, 06-12-2015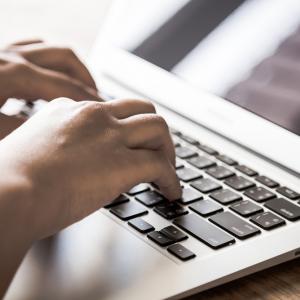 Today, the Open Internet Order goes into effect. Many business owners, entrepreneurs, and economists are praising the order as a win for the economy. But there's an unexpected voice in the chorus of praise: America's faith leaders.
As a Christian and Sikh, we are celebrating the Open Internet Order, because the communities we serve cannot flourish today without an open and free Internet. The order codifies principles that have governed the Internet in the U.S. for decades. It keeps the Internet an open space for free speech, including religious expression.