Assistant Editor, Sojourners magazine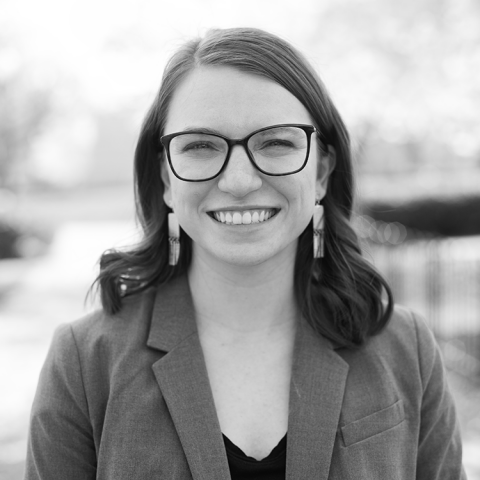 Liz Bierly is assistant editor at Sojourners magazine, a role she took on after previously serving as an editorial fellow.
An Ithaca College alum, Liz studied journalism, counseling, and politics while participating in various media and ministry roles throughout her studies. Her writing and reflections have appeared in The Ithacan, Lancaster Online, HSDTV7, The Trek, and Sojourners.
Liz has a particular interest in encouraging harm-reductive practices in media coverage, particularly in conversations surrounding the criminal legal system, gun violence and public safety, and mental health. She has previously conducted research regarding the social implications of dominant media framing of the perpetrators of mass shootings. Liz has also earned a certificate of completion at the Poynter Institute's "A Journalist's Guide to Covering Jails" training.
Born and raised in Lancaster, Penn., Liz developed a deep appreciation for rolling hills, farm fields, and the outdoors. She completed a thru hike of the Long Trail in Vermont during July 2021 and looks forward to planning (many) more adventures in the future. Outside of the office, you can find her jamming to Spotify, color-coding her planner, running, rock climbing, and reading anything she can get her hands on. You can view her professional work at lizbierly.wixsite.com/site or follow her on Twitter @lizbierly