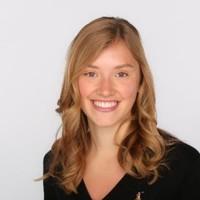 Holly Honderich is a politics reporter and a Master of Science Candidate at Northwestern University's Medill School of Journalism. She is currently writing for Medill News Service in Washington D.C., and serving as a fellow at BBC North America. Prior to Medill, Holly earned a Bachelor of Arts from Queen's University in political science and worked as a city and breaking news reporter at the Toronto Star. Upon graduation, she hopes to pursue a career in political reporting and will make her first stop at the San Francisco Chronicle to complete a reporting fellowship.
Posts By This Author
White Nationalist Rally Draws Small Group in Nation's Capital. Counter-Protests Draw Thousands
, 08-12-2018
About 1,000 protesters gathered a few blocks from a white nationalist rally Sunday, far outnumbering the fewer than two dozen Unite the Right activists who walked to Lafayette Park near the White House one year after the deadly riots in Charlottesville, Va.
Families Belong Together March Draws Tens of Thousands Protesting Trump's Immigration Policies
07-01-2018
Thousands of protesters clad in white and armed with signs denouncing President Donald Trump rallied Saturday in more than 90-degree heat against the Trump administration's immigration policy and the "zero-tolerance" approach that has separated children from their parents after they crossed the border from Mexico to the U.S.