Posts By This Author
In Tense Hearing, Barr Defends Clearing Trump on Obstruction of Justice
, 05-01-2019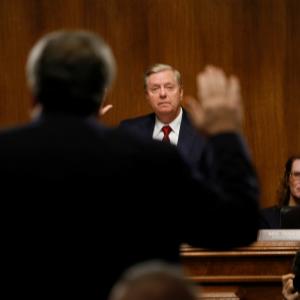 In his first congressional testimony since releasing a redacted version of the 448-page report on April 18, Barr deflected complaints made by Mueller in a letter to him over how the attorney general had handled the disclosure of the special counsel's conclusions.
U.S. Attorney General Escalates Pressure on 'Sanctuary' Cities
, 03-28-2017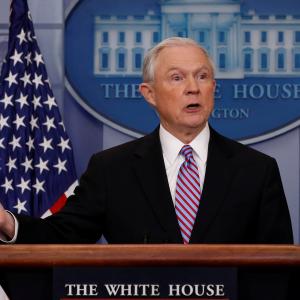 Attorney General Jeff Sessions threatened on March 27 to cut off U.S. Justice Department grants to cities that fail to assist federal immigration authorities, moving the Trump administration closer to a potential clash with leaders of America's largest urban centers.
Sessions' statements were aimed at a dozens of cities and other local governments, including New York, Los Angeles, and Chicago, that have joined a growing "sanctuary" movement aimed at shielding illegal immigrants from stepped-up deportation efforts.